What to do When Your Child is Diagnosed with Diarrhea?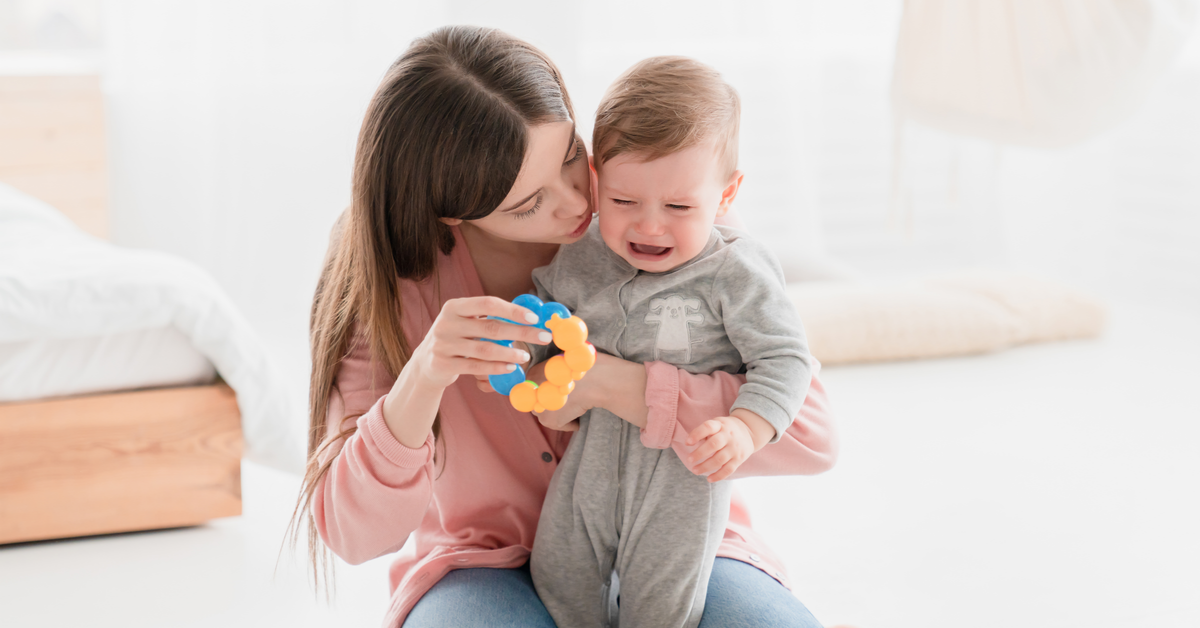 "When your child is diagnosed with diarrhea, it is important to take steps to prevent complications and recurrences. Learn what to do to keep your child hydrated and healthy, including washing your hands, restricting activities, and following your doctor's advice on medications and diet. Get expert tips on how to manage diarrhea in children and ensure a speedy recovery."
GASTROENTERITIS
General Information
Definition
It is an infection or irritation of the digestive tract. It is contagious in some cases. The stomach, small intestine and large intestine are affected. It can affect children of all ages.
Symptoms and Signs: Vomiting, diarrhea, restlessness, loss of appetite, fever
What To Do When Your Child Is Diagnosed With Diarrhea?
Causes
Virus,
Bacterial infections,
Intestinal parasites
Risk factors
Poor nutrition,
Illnesses that lower a child's resistance,
Living in crowded and unsanitary environments
Preventing Complications and Recurrences
Hands should be washed with warm water and soap before caring for a child and preparing food.
What To Do When Your Child Is Diagnosed With Diarrhea?
What Could Happen? Medical Tests:
Your own observations of the symptoms are important. Medical history and physical examination taken by your doctor Laboratory tests of blood and stool.
Complications
More than 10 watery stools a day can cause significant fluid loss.
Signs of fluid loss in a child include listlessness, sunken eyes, dry mouth, sinking fontanelle, wrinkled skin, and reduced urine output.
Conclusion
Generally, symptoms will decrease within 48 hours. If diarrhea or vomiting is very severe, it can cause serious fluid loss.
Treatment Home Care
Measure the child's temperature rectally once or twice a day.
Watch for signs of fluid loss in the child. Wash your hands after caring for your child or preparing food.
Medications
Do not use any medications without consulting your doctor.
Activity
Restrict your child's activities while they are sick. After the vomiting stops, the child will usually regain their normal activities within twenty-four hours.
Diet
Fluid intake is very important, but the intestines also need rest.
Discuss the diet of the baby with your doctor if the baby is fed with a bottle or breast milk.
Your doctor may recommend a powdered salt and sugar mixture that you can obtain from pharmacies. This mixture is used by diluting according to the recipe.
Every twenty minutes under the age of one, your child can add about 15 ml of this mixture once and then plain water, as desired. Give as much.
You can try giving it every 30 minutes over a year old. In the meantime, do not give cow's milk and do not force solid food.
When the number of diarrhea decreases, any of the following foods can be given; applesauce, banana, bread, carrot puree, boiled potatoes, lean meat, rice, pasta, peaches.
If the diarrhea does not recur within two hours of giving solid food, continue these foods for another twenty-four hours. Then gradually switch to a normal diet.
Back to School, Home
It can be returned after the complaints have completely passed. Some gastroenteritis can easily be transmitted to other children.
When Should You Call Your Doctor?
If it exceeds 39.4 °C at the rectal level, if the fluid symptoms mentioned in the Complications section occur; if the child's complaints do not improve within 48 hours; If your child is under two months, a specialist should be consulted.
NOW IT'S YOUR TURN – WRITE A COMMENT OR SHARE ON SOCIAL MEDIA
We hope you enjoyed our article and know the answers if the babies sleep in the womb during your pregnancy. We look forward to hearing from you and if you like this article please share with others.