Time for Kids to Learn a Bike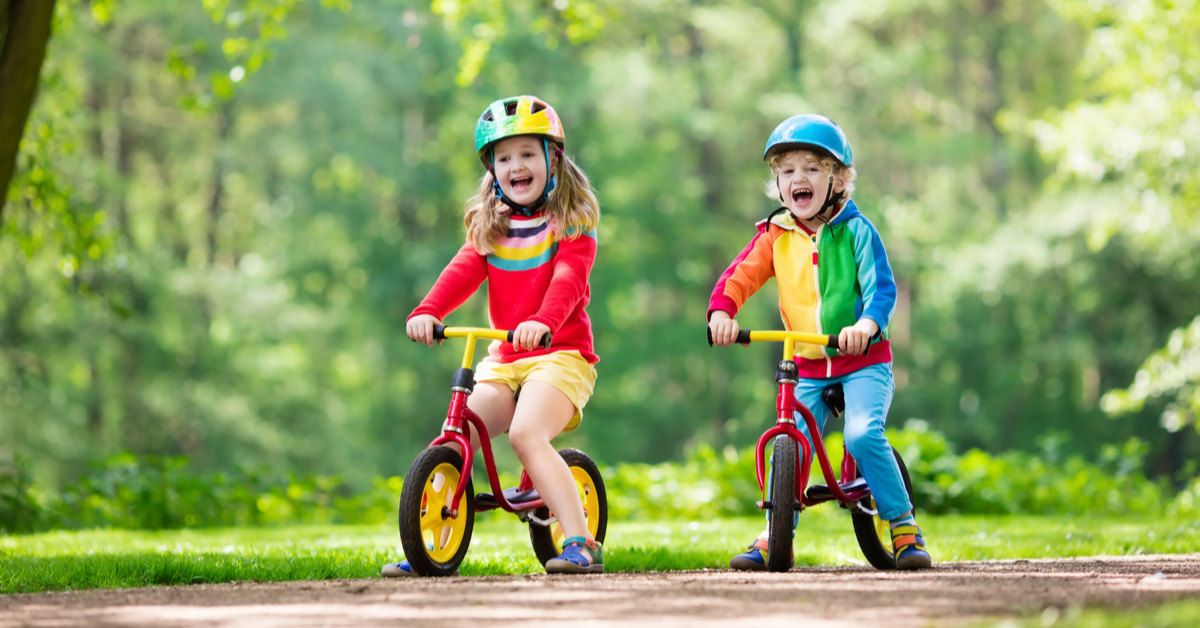 Cycling is a very fun outdoor activity that has always preserved its importance and benefit for both adults and children .
Whether thought of as a sport or a game for entertainment purposes, it is a useful pastime that attracts and attracts people of all ages.
Like adults, children are fascinated by this fun activity and want to gain experience and learn to ride a bike as soon as possible. At this point, parents have very important duties.
Parents should take the necessary safety precautions so that children can learn to ride a bike in the safest way possible and learn to create a safe space for their children to experience this. Let's examine the details of this enjoyable process together.
Ideal Age
When the time of children learning to ride a bicycle is examined, it is impossible to talk about an ideal age in general.
Every child's cognitive, physical, emotional and spiritual world is unique and unique.
In line with all these variables, when the child feels ready with the influence of environmental factors and stimuli, he will make such a request and will find the strength to show the necessary courage to learn how to ride a bicycle . At this point, it is the responsibility of the parents to create a pleasant and comfortable space for the child as much as possible and ensure that the child gets the highest efficiency from this process.
In addition, it is possible to find many different brands and models of bicycles with special equipment that appeal to children of all ages, with parental control or individually . Parents should choose the most suitable bike for their children, taking into account their children's ages, physical and cognitive conditions, and support the process.
It is vital to choose a bike , taking into account the child's age and physical abilities . Before the bicycle is purchased, providing a small trial environment by creating suitable conditions and choosing a bicycle according to the result of this experience allows the process to proceed much healthier.
Bike Selection
Bicycle selection is one of the most important issues that parents should pay attention to in this process.
The child's age, physical and emotional characteristics play a decisive role in the answer to this question. For example, for children who have just gained the ability to pedal , bicycles with moving wheels under parental control come to the fore in terms of getting to know the bike for the first time and gaining self-confidence.
Or for children who have little experience or age to use two-wheeled bicycles , tricycles are important for children to learn this process and develop themselves. For this reason, it is the healthiest result for parents to observe their children very well and make choices by taking into account all the characteristics of their children.
Sometimes a 4-year-old child can balance and ride comfortably on two-wheeled bicycles thanks to his or her own physical ability and disposition, while sometimes a 9-year-old child may have difficulty in finding his balance and driving. All of these are very natural and should be considered as part of the process and considered normal by parents.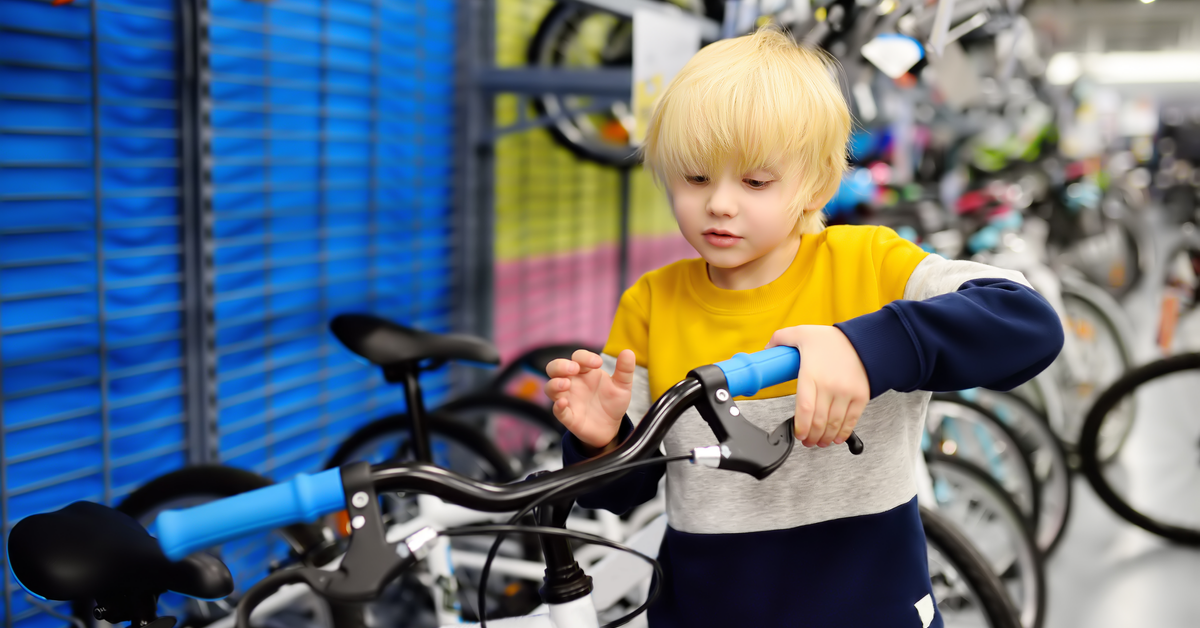 The Process of Learning to Ride
After the necessary bike selection is made in line with the child's wishes, needs and tendencies, the process of learning to ride a bike begins.
Sometimes children turn into little bicycle riders by completing the process very quickly, thanks to their physical abilities and sometimes their familiarity .
Some children also want to be supported and, with due care and patience, they turn into good cyclists at the end of the process . At this point, the most important point for parents is to be patient. Learning to ride a bike takes time for some children and parental guidance is extremely important for these children .
Although it is difficult, the first condition to overcome this process, which is extremely enjoyable for both children and parents, is not to break the self-confidence of the child and to support and encourage them patiently.
Parents can support this process, sometimes by accompanying them personally and sometimes by directing them with remote commands. However, what should not be forgotten is to allow the child to gain the necessary self-confidence in this process and to coordinate his body on his own.
For this reason, small aids in the process, mastering the bike as the main control is on the child as the child progresses helps the child gain confidence by supporting the child in this process .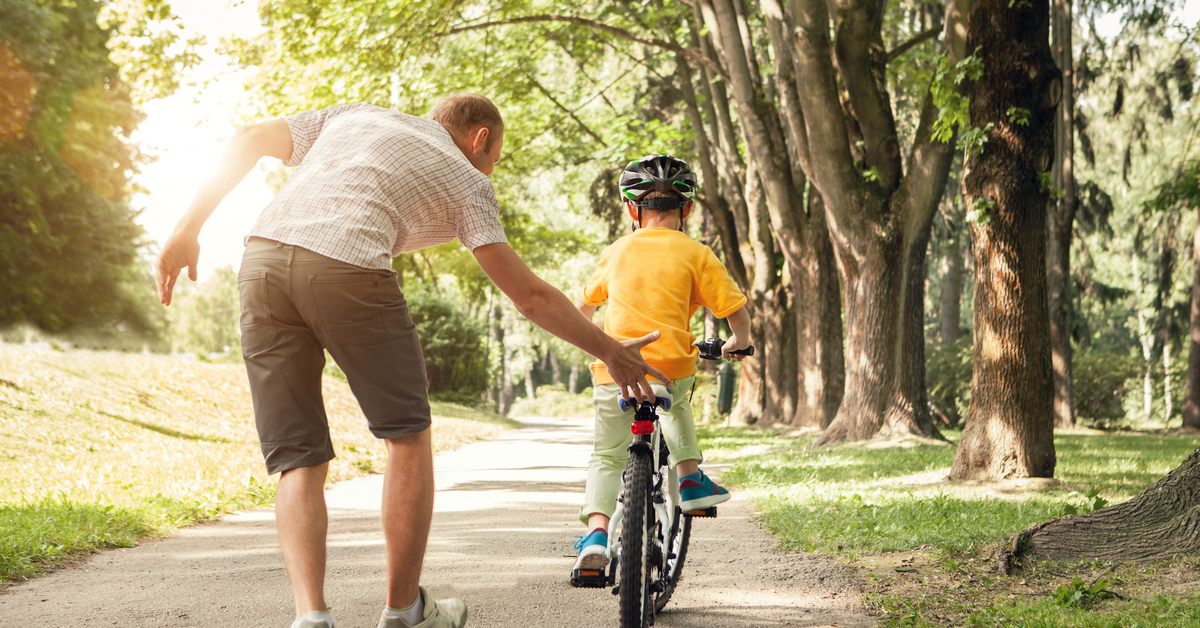 For children who avoid this experience alone, parents should patiently support them up to a point and provide the necessary encouragement and motivation.
One of the most important points in this process is that the child finds the necessary sense of balance, motivates himself and moves forward.
Parents should help children find their sense of balance, up to a point, for children who cannot do this. Thus, this difficult but enjoyable process will turn into a very enjoyable memory for both parties and will take its place in the memories.
Safety Precautions and Accessories
In this process, when our children , our most valuable asset , learn to ride a bicycle , we offer our children all the support they need, both spiritually and physically, as their parents, with great care.
At this point, the most important point to be considered is to support our children with the necessary safety equipment in this process.
Helmets, various protective tools help us at this point and allow the process to go smoothly. Therefore, parents should be especially careful in this regard.