Height-Weight Chart for Boys and Girls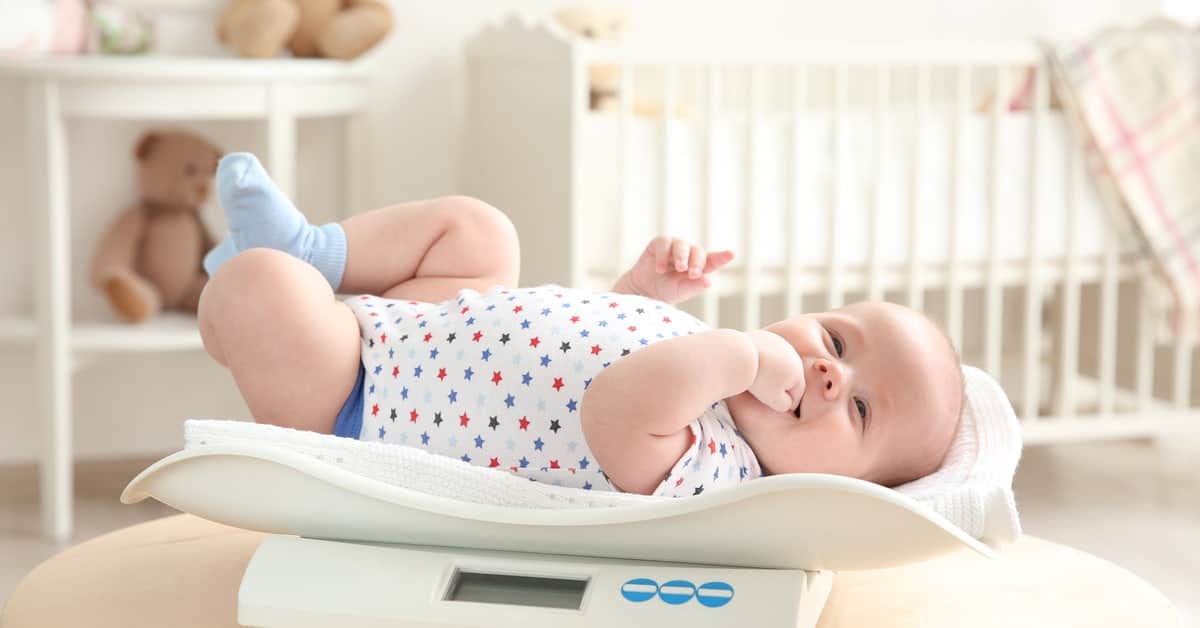 "Looking for a reliable height-weight chart for boys and girls? Our comprehensive guide includes age- and gender-specific charts that can help you track your child's growth and development. We also provide information on how to interpret the charts and what to do if your child falls outside the expected range. Trust us as your go-to source for all things height-weight charts."
First of all, remember that there are slight differences in the height and weight development of boys and girls , and that each baby's development is unique. If you think that your baby has deficiency or excess according to the table below, we recommend that you consult your doctor.
Remember, your baby's birth length and weight may vary depending on the week of birth.
If you gave birth at 40 weeks, your baby should be between 48-52 cm in length and around 3000 grams in weight.
What are the Height and Weight Averages for Baby Boys?
Many mothers wonder about their baby's development process. Is my baby's height normal? Is my baby's weight normal? How is his development by month? We created a table of height and weight indexes for baby boys based on the questions.
As you can see in the table, baby weight gain varies by month. Because each and every baby is unique and special.
You can provide your baby with a healthy diet by giving only breast milk for the first 6 months.
Remember! Breast milk is the ideal food for your baby for the first 6 months. Even a drop of breast milk is a miracle for your baby
Baby Boy Month Month Weight and Height Ratio
Lowest Length
Highest Height
Lowest Weight
Highest Weight
1 month old
51 cm
60 cm
3000 gr
5750 gr
2 Months
53 cm
63 cm
3600 gr
6600 gr
for 3 months
55 cm
65 cm
4150 gr
7500 gr
4 Months
57 cm
68 cm
4600 gr
8250 gr
5 months old
58 cm
70 cm
5100 gr
9000 gr
6 month old
60 cm
73 cm
5500 gr
9600 gr
7 months
62 cm
75 cm
6000 gr
10200 gr
8 months
63 cm
77 cm
6300 gr
10900 gr
9 Months
65 cm
79 cm
6700 gr
11300 gr
10 Months
66 cm
80 cm
6950 gr
11900 gr
11 Months
68 cm
82 cm
7200 gr
12200 gr
12 Months
69 cm
83 cm
7450 gr
12500 gr
What are the Averages of Height and Weight in Baby Girls?
Is my baby's weight normal? We have prepared a height and weight chart for baby girls for mothers who are wondering. By examining the table below, you can check whether your baby's weight is normal for the month.
Your baby may fall back to his birth weight in the first month. In this case, do not worry about losing weight, your baby may experience a slight weight loss by swelling after birth.
Many mothers attribute this to their lack of milk. However, it is wrong to think so. If you have an adequate and balanced diet, and if you get the energy you need from quality sources, your milk is probably sufficient for your baby.
Baby Girl Month Month Weight and Height Ratio
Lowest Length
Highest Height
Lowest Weight
Highest Weight
1 month old
50 cm
59 cm
2950 gr
5400 gr
2 Months
52 cm
62 cm
3500 gr
6400 gr
for 3 months
54 cm
65 cm
4000 gr
7200 gr
4 Months
56 cm
68 cm
4500 gr
8000 gr
5 months old
57 cm
70 cm
5000 gr
8700 gr
6 month old
59 cm
72 cm
5400 gr
9250 gr
7 months
61 cm
73 cm
5800 gr
9800 gr
8 months
62 cm
75 cm
6150 gr
10350 gr
9 Months
63 cm
77 cm
6500 gr
10800 gr
10 Months
64 cm
79 cm
6750 gr
11200 gr
11 Months
65 cm
80 cm
7000 gr
11200 gr
12 Months
66 cm
81 cm
7200 gr
12000 gr
If Your Baby's Weight Is Low;
Dear mothers, Your child could be underweight. First of all, I would ask you not to worry and sit back and continue reading the suggestions.
We mentioned that you should give your baby breast milk for the first 6 months. The baby who cannot get breast milk for various reasons should be fed with formula. At 6 months, complementary foods are gradually introduced , but until the age of 2, your baby's main meal is still breast milk. Complementary foods are your baby's snacks.
More information on additional nutrients can be found in our article on 6 month old baby nutrition.
First of all, you should find out the reason for your baby's low weight. You can progress by observing your baby and consulting the doctor who monitors your baby's development.
If your baby has no appetite, so he cannot gain weight and is low; First of all, remind yourself that your baby will eat when hungry and will not starve.
Every baby's appetite is different. Some babies eat less and are more picky. You have to make eating fun for your hungry baby. However, this does not mean eating with television or commercials.
You can prepare fun plates for him to make eating fun. While eating, you can talk about things your baby will love.
Attention! Check to see if your baby is zinc and iron deficient. Zinc and iron can cause loss of appetite.
We do not recommend giving your baby syrups that increase appetite. Appetite-enhancing syrups can cause allergies in some babies. Do not use without consulting your doctor.
Feed your anorexia's baby. Make an effort to provide nutritious foods. Keep away from empty energy sources. It is wrong to give unhealthy foods to your baby to gain weight. You can make nutritious recipes for your baby at home by yourself.
If Your Baby Is Overweight;
Being overweight often means that you are well fed in our society. Actually, it is not quite true, because;
In the researches; It has been determined that most of the various diseases such as diabetes, coronary heart diseases and some cancer types seen in adults are related to wrong eating habits in childhood.
First of all, you should observe why your baby is gaining weight. Where is he doing wrong? or is it done?
Your baby takes you as an example in nutrition, as in everything else. You should be a guiding guide in order to give your baby healthy eating habits .
Try to keep your baby away from empty energy sources and junk food. Be careful about forbidden foods before 1 year old.
Remember, your baby will not know the taste of any food unless you introduce it!
If your baby is under a year old, make them without salt; if they are over a year old, make them less salty. Remind yourself that sugar is an empty source of energy and your baby does not need sugar at all. You can substitute nutritious foods like molasses for sugar.
Finally, I suggest you learn how to feed your baby according to the month and seek help from an expert.
Now it's your turn – Write a Comment or Share on Social Media
How was your baby's weight and height? What advice would you give to other mothers to about their worries? We look forward to hearing from you and if you like this article please share with others.